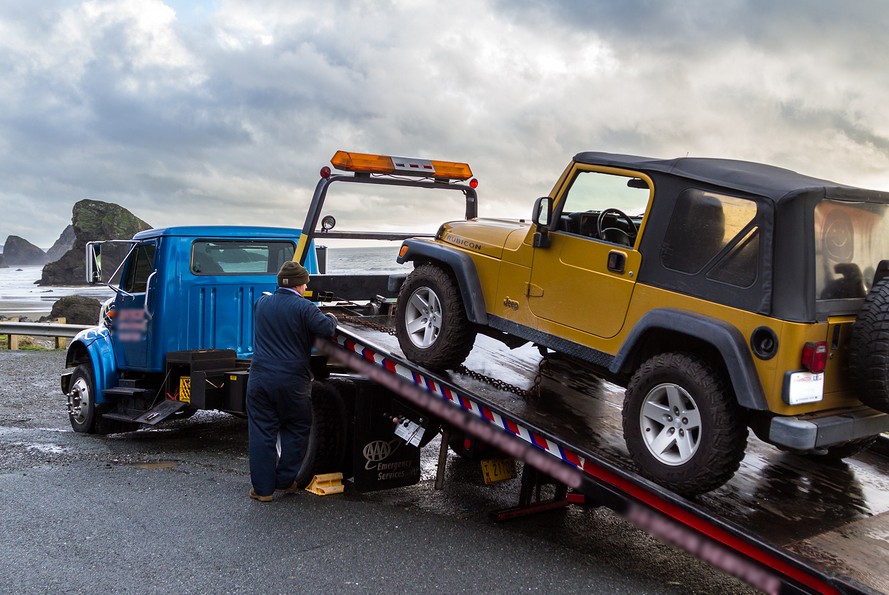 Truck towing is an essential service for those times when you need to move a big or awkward load from one place to another. Though it may seem intimidating to consider towing a large vehicle, it doesn't need to be a daunting task. With the right truck towing partners, you can rest assured that your load will be safe and secure as it's transported to its destination. This way, you can focus on what matters most without having to worry about the safety or security of your cargo. Contact Newton Towing Company today to learn more about our truck towing services and how we can be of assistance to you. With years of experience in the industry, we are proud to offer reliable and secure solutions for your specific needs. We look forward to meeting all your truck towing needs in Newton! Call us now at (617) 206-1136!
About Newton Towing Company
Newton Towing Company is the premier towing service in the area. Our team of towing professionals strives to provide quality and dependable services to our customers above all else. Our fleet of towing vehicles is the latest in towing technology, allowing us to handle any towing job with ease and efficiency. We offer a wide range of services, including motorcycle towing, jumpstarts, lockouts, and more! We pride ourselves on customer satisfaction and will go the extra mile to make sure we exceed expectations every time. Whether you need a tow for a long-distance trip or emergency roadside assistance, Newton Towing Company has you covered! Dial (617) 206-1136 now!
Reliable Truck Towing Services in Newton, MA!
Being stuck on the road can be an incredibly discouraging and stressful experience. Knowing what steps to take when this happens is key to ensuring a safe journey ahead with minimal disruption. First and foremost, it's important to make sure you are in a safe location and out of potential harm's way; if you are in or near traffic, move your vehicle to a safer spot as soon as possible. Once you're secure, assess the situation. If you're able to determine why your car is stalled, you may want to try fixing it yourself if you know how. However, if the problem proves too intricate or dangerous for fixing on the spot, truck towing services can assist quickly and effectively. Newton Towing Company offers professional truck towing services for all kinds of vehicles, big and small. Our team is experienced and knowledgeable in a variety of vehicle types and can provide quality service when you need it most. We offer fast response times, secure towing solutions, and unbeatable customer service to make sure your experience with us is as smooth as possible. Contact us today!
Tips to Avoid Roadside Emergencies
When driving on the roads, it is important to take certain precautionary measures to avoid roadside emergencies. The vehicle's fluid levels should be regularly checked, and the tires must have enough pressure in them. Failing to address these issues could lead to truck towing services being needed or experiencing a breakdown in an undesirable place. Furthermore, keep an emergency kit in the car in case of a sudden breakdown – items such as a flashlight and flares can be invaluable in this situation. Finally, make sure your cell phone is charged at all times; that way you can quickly call truck towing services if you should find yourself stranded on the side of the road. By following these tips, you can lead yourself clear of any unexpected roadside emergencies.
Contact Newton Towing Company
Having your truck towed can be a frustrating experience. Still, Newton Towing Company is here to make it easy for you. With many years of experience in the truck towing industry, our team strives to offer courteous service that is quick and reliable. We understand the importance of time and money, so no matter what the issue, we can get your vehicle back on the road without added stress. Contact us today at (617) 206-1136 for an efficient and cost-effective tow solution tailored to your individual needs. Our knowledgeable staff is ready to help you in any way we can!